Transitioning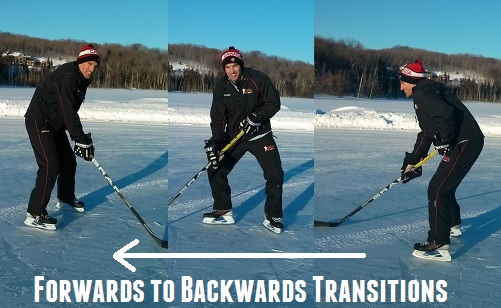 Transitioning is the hardest technique to learn while skating as it is to be quick and fluent in a game situation.
When transitioning you would use the motion called the, "mohwak" which is one of the harder techniques to learn. For some people one side may be more comfortable than the other. However, for either way it has the same concept but may give a different feeling."
As you can see in the middle photo both his feet are in a outward position. Say you are gonna put your left foot out because it's more comfortable. You would raise your left foot and slightly turn your right foot so it's facing outward creating that weird poistion. You would then put your left foot back down and move the left foot to face the other way as if you're skating backwards. You should now face backwards.